October 30, 2023
Communities
New Season Treatment Center Expands Its Reach with A New Healthcare Facility in Tallahassee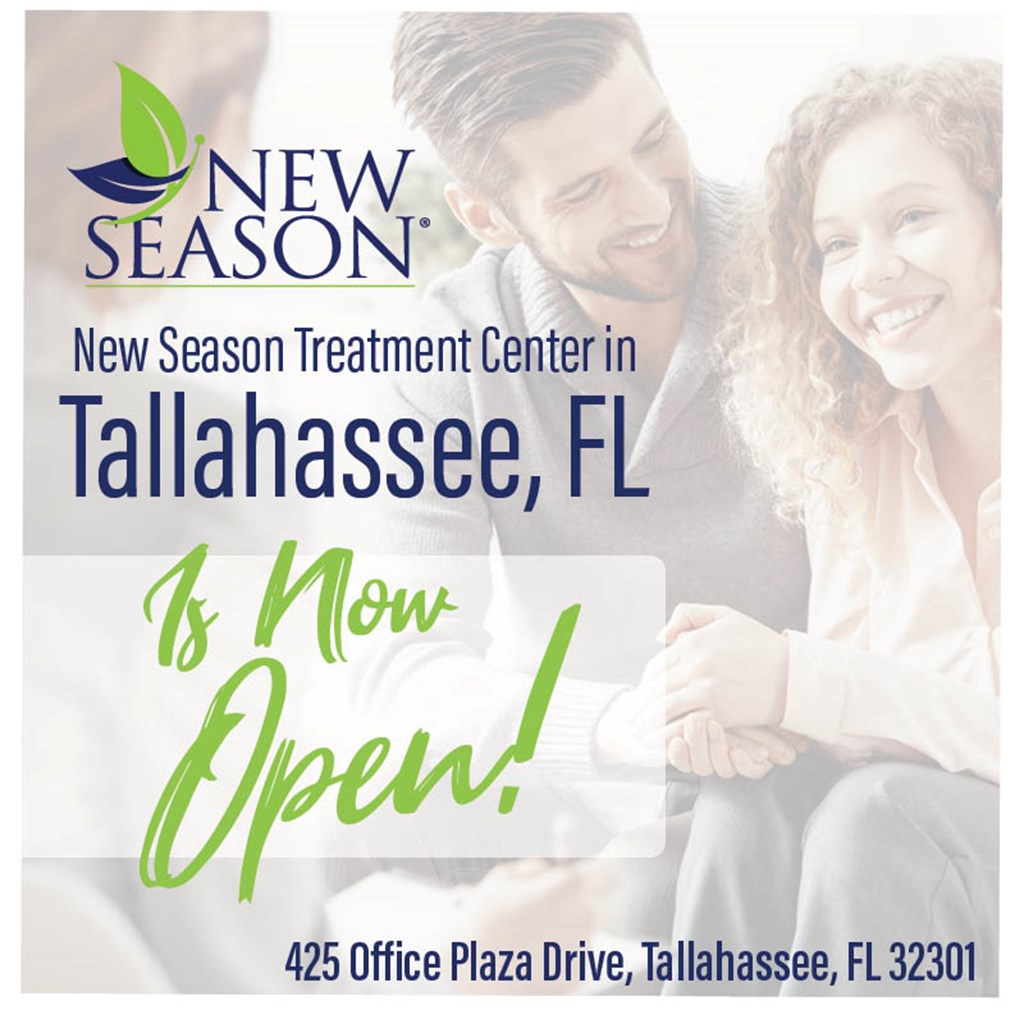 TALLAHASSEE, Fla. (October 30, 2023) – New Season Treatment Center is pleased to announce the grand opening of its new healthcare facility in Tallahassee, Fla., dedicated to providing comprehensive care to patients with Opioid Use Disorder. This expansion marks a significant milestone in New Season Treatment Center's mission to offer opioid addiction treatment and recovery services to the Tallahassee community and surrounding areas, including Lafayette Park, Meadowbrook, Levy Park, Frenchtown, College Town, and Old St. Augustine.
New Season Treatment Center is committed to addressing the opioid addiction crisis that has impacted countless lives in Tallahassee and beyond. With a dedicated team of treatment specialists, including experienced doctors, compassionate nurses and skilled counselors, the facility is equipped to provide the highest quality care to those in need.
Dr. Sabrita Thurman-Newby, program director at New Season Treatment Center, shared her personal connection to the community: "I was born and raised in the Historic Community of Frenchtown and now reside in the Historic Bond Community, both communities have experienced episodes of various addictions, where I have seen firsthand the influences of addiction, increased crime rates and family separations."
Dr. Thurman-Newby also emphasized the facility's goals: "As program director for New Season Treatment Center, I will lead our team in assessing individuals for treatment for addiction, by helping clients with setting goals for health and sustainability that will help to structure their recovery."
She underlined the positive impact of their efforts: "Our efforts will produce the outcomes that will help to reunite families, reduce recidivism rates and provide a forum for continued successful recovery through medically assisted treatment and counseling."
Dr. Thurman-Newby concluded with a clear mission statement: "Our ultimate goal is designed to aid our entire community and reduce the impacts and influences of opioid addiction. New Season Treatment Center of Tallahassee is committed to assisting individuals in their recovery from opioid addiction."
Our Services for Opioid Addiction Treatment include:
1. Medication-Assisted Treatment (MAT): New Season Treatment Center offers MAT options such as methadone, buprenorphine or Suboxone to help patients address withdrawal symptoms and cravings, paving the way for a successful recovery.
2. Counseling: Individual one-on-one, group and family counseling sessions are available to provide emotional support and help patients regain control of their lives.
3. Medically-Supervised Withdrawal: The facility ensures the safety of patients during the withdrawal process, promoting a comfortable and secure transition to recovery.
4. Medical Exams: Thorough medical examinations are conducted to monitor patients' health and well-being throughout their treatment journey.
5. Convenient Outpatient Services: New Season Treatment Center offers flexible outpatient services, allowing patients to maintain their daily routines and responsibilities while receiving the care they need.
6. Referrals: The facility can provide referrals to other essential support services to enhance patients' overall well-being.
7. Confidentiality: Patient privacy and confidentiality are of utmost importance, ensuring that individuals feel safe and secure in their treatment.
8. Take-Home Benefits: After meeting key criteria, patients may be eligible for take-home benefits as part of their recovery plan.
Medication-Assisted Treatment (MAT), combined with counseling, is a highly effective approach to addressing opioid dependence. This comprehensive method targets both the physiological and psychological aspects of addiction, addressing a wide range of opioids, both legal and illicit.
The new healthcare facility in Tallahassee, Florida, is a testament to New Season Treatment Center's unwavering commitment to addressing the opioid crisis and providing accessible, high-quality care to those in need. With a focus on community well-being and individual recovery, New Season Treatment Center is dedicated to making a positive impact in the lives of those affected by opioid addiction.
For more information about New Season Treatment Center and its services, please visit www.newseason.com.
###
About New Season Treatment Center
New Season Treatment Center is a leading provider of outpatient treatment and recovery services for individuals struggling with opioid addiction. With a mission to improve the lives of those affected by Opioid Use Disorder, New Season Treatment Center combines medication-assisted treatment with counseling and support services to create personalized recovery plans for each patient. The organization is committed to making treatment accessible and effective, promoting lasting recovery and overall well-being.
Media Contact
Kristen McCullough
KAMCOM Media