Intensive Outpatient Program (IOP)
for Opioid Addication Treatment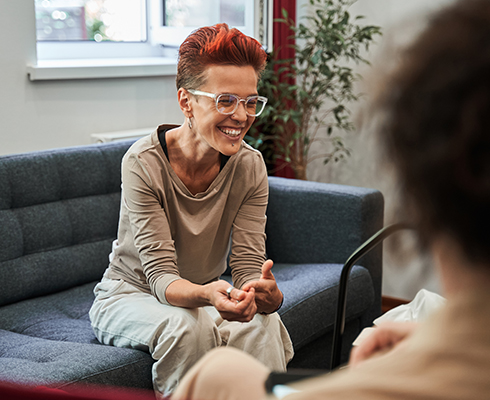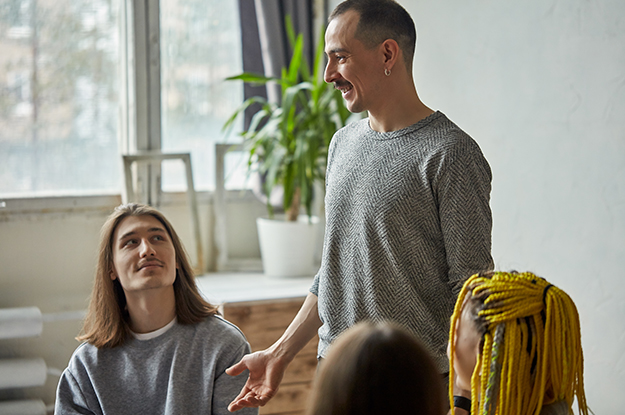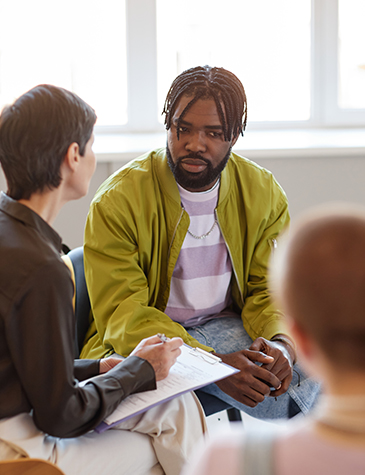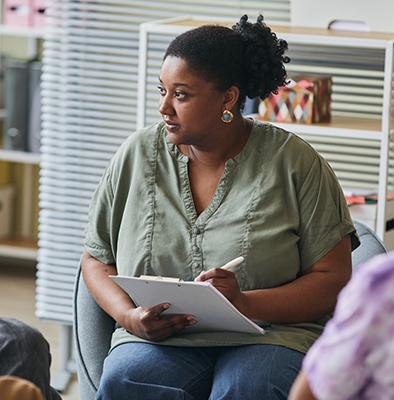 Providing a higher level of patient care
Along with its traditional Medication-Assisted Treatment (MAT) services, New Season offers an Intensive Outpatient Program (IOP) to help individuals with substance use disorders who are seeking a less restrictive level of care than inpatient programs or are taking preventative measures to avoid more extensive services, like hospitalization. With more hours dedicated to therapy – including individual, group, and family education counseling – we're able to better help patients heal their body, mind, and spirit so they can achieve long-term recovery success.
In addition to heightened counseling, New Season's Intensive Outpatient Program consists of education regarding substance-related and mental health stressors. Although specifics are tailored to each patient, the program focuses on the following areas to create a well-rounded treatment plan:
Wellness Education – designed to assist the patient in achieving balance in physical and emotional health and well-being.
Recovery Education – includes activities designed to provide information about the person's disability/disorder, focusing on achieving the highest possible personal functioning and
improving the person's social and occupational interactions.
Resiliency Education – focused on enhancing awareness of the person's strengths and
building on those strengths.
Family Education Counseling – weekly sessions to address familial issues stemming from
behaviors associated with substance use disorder and how to minimize their impact on these
relationships and beyond.
IOP Program Details


Time Commitment
The program consists of 3 weekly sessions, 3 hours per session, and the program is a minimum of 6 weeks and can last as long as clinically suggested.

Strong emphasis on the following types of counseling:
What's the difference between MAT and IOP?
While Medication Assisted Treatment programs and Intensive Outpatient Programs both involve counseling as part of treatment, IOPs consist of more therapy hours, different types of therapy (Individual, Group, and Family) and an emphasis on mental health, including crisis intervention.
Where IOP Falls on the Continuum of Care
An Intensive Outpatient Program is more rigorous than standard outpatient care, but allows for the patient to continue day-to-day life in a way that inpatient programs do not. IOPs are considered an intermediate level of care that can serve as an entry point into substance abuse treatment, a step-down level of care, or a step-up level of care – it all depends on the patient, and what they need.
Prevention/
Early Intervention
New Season MAT & IOP Programs
Level 2
Intensive Outpatient/
Partial Hospitalization
2.1
Intensive Outpatient Services
2.5
Partial Hospitalization Services
Level 3
Residential/Inpatient
3.1
Clinically Managed Low-Intensity Residential Services
3.3
Clinically Managed Population-Specific High-Intensity Residential Services
3.5
Clinically Managed High-Intensity Residential Services
3.7
Medically Monitored Intensive Inpatient Services
Level 4
Inpatient Hospitalization
4
Medically Managed Intensive Inpatient Services
What are the goals of New Season's Intensive Outpatient Program?

Education
Learn more about substance use disorders, patterns and consequences of use, relapse risks, trauma, and the treatment process to better prepare the patient for recovery.

Skills Building
Gain the tools necessary for a future of recovery, including skills in self-discovery, emotional regulation, coping strategies, and the identification of triggers and stressors.

Build Support
With individual, group, and family counseling, build the foundation of support that is crucial to long-term recovery.

Address Barriers to Recovery
Understand the difficulties of recovery and make plans to overcome them in order to participate effectively outside of the Intensive Outpatient Program.

Provide Physical and Psychological Symptom Management
The holistic approach to treatment means monitoring and addressing the physical as well as the psychological symptoms of addiction.

Engage Support System
Extend support systems beyond those within New Season by engaging families (as defined by the patient) and providing education and long-term recovery tools.

Psychological Safety
Establish a psychologically healthy environment for increased well-being, understanding, and improvement outside the IOP and well into the future.
Multidisciplinary Treatment & Referrals
Attend to other health and psychosocial needs, including housing, vocational, and medical needs, as well as financial assistance.
Contact Us Today