How to Help a Loved One with an Opioid Addiction
Helping those that matter most.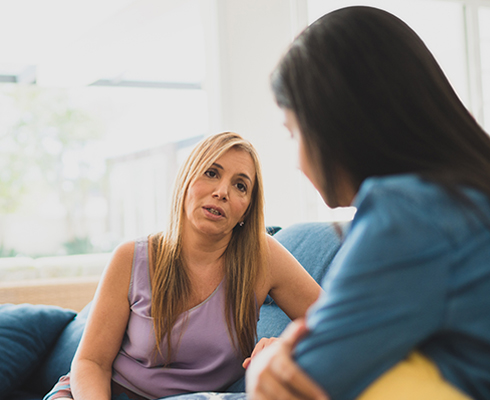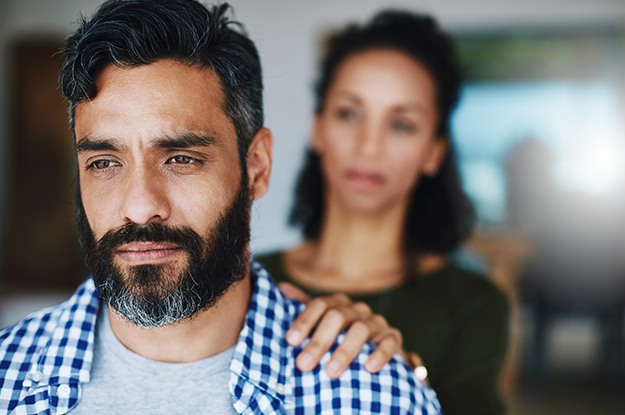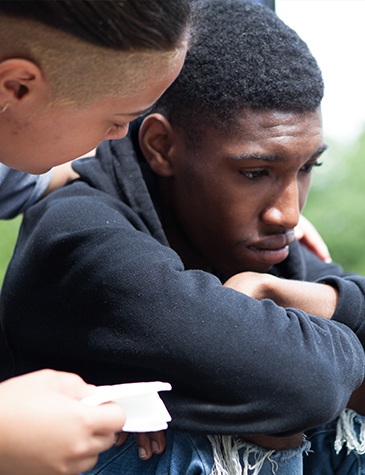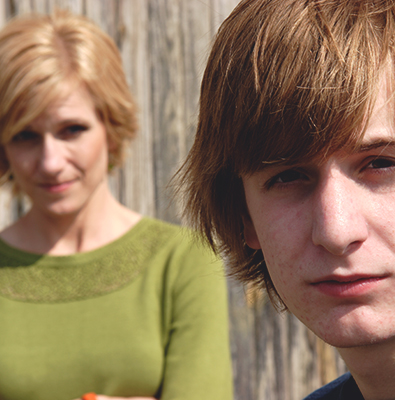 Is someone you care about addicted to opioids (painkillers or heroin)?
You may have noticed changes in behavior, opiate addiction symptoms and signs, or deteriorating success at work, home and with relationships.
If the person you care about is exhibiting addictive behaviors, realize that addiction is a brain disease. Like other diseases, the affected organ no longer functions as it once did. In the case of opioid addiction, the brain does not function properly, affecting memory, decision making, impulse control and other cognitive processes. "Research shows that combining treatment medications with behavioral therapy is the best way to ensure success for most patients." At New Season, the treatment approach uses the latest research and is based on a multi-component treatment approach using Medication-Assisted Treatment so that the individual can regain physical stability and other therapies to help the healing process. Similar to diabetes where insulin helps the individual normalize, medication can provide stability to an opioid dependent individual so that they can benefit from counseling and the other resources provided in treatment.
As a person that cares about the addicted individual, you play an important role in providing encouragement and motivation to the addicted individual to seek treatment and remain committed to treatment. Additional ways that you can help those you care about is by providing practical ways to help them stay focused on recovery such as offering rides to treatment, encouraging the individual to partake in one-on-one and group counseling, offering to join family counseling, and providing support in finding employment.
At New Season, a comprehensive recovery program model is used to help patients heal their body, mind and spirit so they can be of greater value to themselves, their loved ones and their communities.
Program costs cover all the components of care needed to start the recovery process. One of those components is Medication-Assisted Treatment, also referred to as "MAT" which is the use of medications such as methadone, buprenorphine or Suboxone customized to the individual's needs to stabilize the physical body so that individuals can benefit from the rest of the treatment components. Also included in the New Season program are doctor visits, medical exams, individual, group and family counseling and the connection with community resources to achieve personal goals of employment, housing and self-care.
At New Season, privacy of the individual and their family are a high priority and all records are strictly confidential.
We believe that each patient deserves to be treated with the respect and dignity that all individuals merit. Our teams demonstrate New Season values of caring, empathy and patience in interactions with all patients.
Action steps to help a loved one struggling with opioid addiction:

Step 1: Learn about opioid addiction
Learn to spot the signs of addiction:
Reduced social interaction
Drowsiness
Poor memory or concentration
Anxiety
Slowed breathing
Slow movement and reactions
Mood swings
Apathy
Depression

Step 2: Observe
Monitor the person's behavior over a period of days or weeks and keep specific notes of what you see.

Step 3: Share Your observations
Talk to family members who can help and/or an addiction specialist to gain more perspective on the situation and determine next steps.

Step 4: Have a conversation with the addicted individual
Find uninterrupted time when you can have a two-way private and calm dialogue. Share your concerns and seek to understand the other person's perspective on the situation. Additional tips for having a productive conversation include:
Ensure the person is not under the influence.
Do not be under the influence yourself.
When meeting, share how much you care for the person first.
List the facts of what you have observed and express your concern.
Ask open-ended questions to understand the other person's viewpoint.
Encourage the person to set an appointment with a treatment specialist for an initial screening and consultation
Preparing for an overdose situation.
Naloxone is a life-saving medication approved by the FDA since 1971 and used to counteract an opioid overdose. Naloxone kits, similar to epi-pens for severe allergic reactions, should be a consideration to have at home to prevent overdose. Kits are easy to use (administered through nasal spray or injection) and easy to procure (available in some states without a prescription or with prescription upon request and does not need to be requested from the end user).
Administration should be immediate if a person is found showing signs of overdosing. Signs of overdose include the person being unresponsive, shallow or stopped breathing, pale skin, dilated pupils, nose/lips turn blue. When applied, the medication may take up to five minutes to work and may need to be re-applied if there is no change.
Click here for more information on how to administer Naloxone.