About New Season
Providing dedicated treatment for opioid addiction.
Let us be a part of your success story.
New Season is a leading provider of specialized quality care for Opioid Use Disorder (OUD), operating since 1986 with more than 80 addiction treatment centers in 20 states nationwide. We support the education and understanding of opioid addiction as a disease so that communities will support those affected by the disease to seek the help they need. In order to combat the opioid epidemic, we must all work together to lift the stigma of seeking treatment. Stigma has been a key barrier to patients entering treatment and staying in treatment for the time they need to heal their bodies, mind and spirit. As a foundation, New Season aims to create a community where we all work together to build a supportive environment where patients can begin to feel whole again.
At New Season, our recovery programs use the latest science to create a comprehensive plan for patients that include MAT, counseling and medical services. The therapeutic programs are customized to the patient's needs and services are delivered in a way that respects the dignity, value and self-worth of every individual.
We are committed to each of our patient's success stories. Let us be a part of yours.
Our mission and values
Our mission
To triumph over opioid addiction by integrating treatment, counseling, and compassionate care that saves lives.

Our values
Compassion
Accessibility
Respect
Empathy
Accreditations
New Season is a nationwide group of accredited opiate addiction treatment centers demonstrating a commitment to the highest level of quality service and continuous improvement using the most innovative recovery techniques. Our accredited programs deliver the best standards of care directed by clinicians, quality monitoring by treatment professionals and individualized treatment.
Each New Season treatment center is licensed, registered and approved by:
Substance Abuse Mental Health Services Administration (SAMHSA)
Drug Enforcement Administration (DEA)
State Board of Pharmacy
Center for Substance Abuse Treatment (CSAT)
State Methadone Authority (SMA)
Commission on the Accreditation of Rehabilitation Facilities (CARF)
All Missouri clinics are certified by The State of Missouri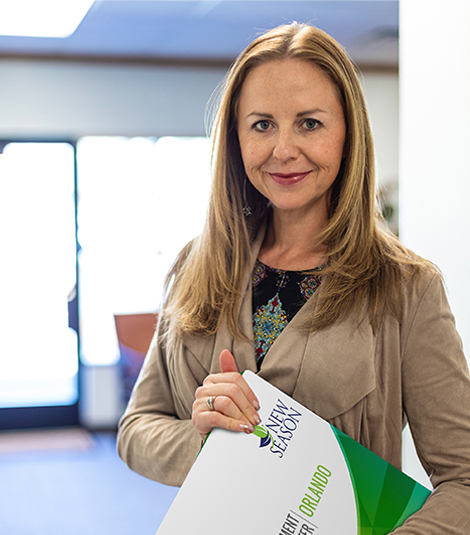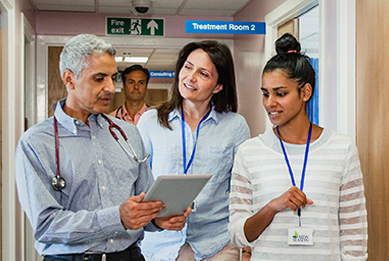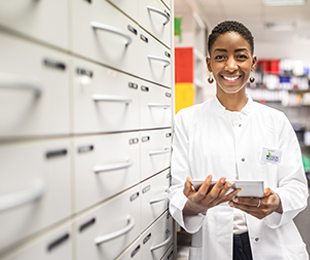 Our treatment centers teams are addiction specialists.
Each New Season treatment center has an extensive team of opioid addiction specialists that work together to offer comprehensive care for each patient, making sure that their physical and mental well being is a top priority.
Each New Season team includes:
Program Director
Medical Doctor
Treatment Services Coordinator (TSC)
Counseling Staff
Pharmacist
Nursing Team
As a member of the professional treatment community, what you do every day has an amazing impact on the lives of so many in our communities, extending beyond patients, to their friends, family, co-workers and social circles. Each one of them is touched by the contributions of each healthcare professional and together we are able to accomplish so much more.
New Season treatment centers invite individuals who want to make a difference in their communities to join our teams. Here, you will work with a team of treatment professionals that together positively impact the lives of over 30,000 patients every day. You will have a direct impact on helping people regain their lives by working with individuals to better understand addiction, how to heal and how to progress through recovery.
Want more information?
New Season is committed to educating the public regarding Medication-Assisted Treatment and helping more communities benefit from quality treatment that saves lives, helps families heal and makes.
Request Information