July 27, 2023
Professional Development
New Season Treatment Center Launches Internship Program to Cultivate the Next Generation of Opiate Addiction Recovery Professionals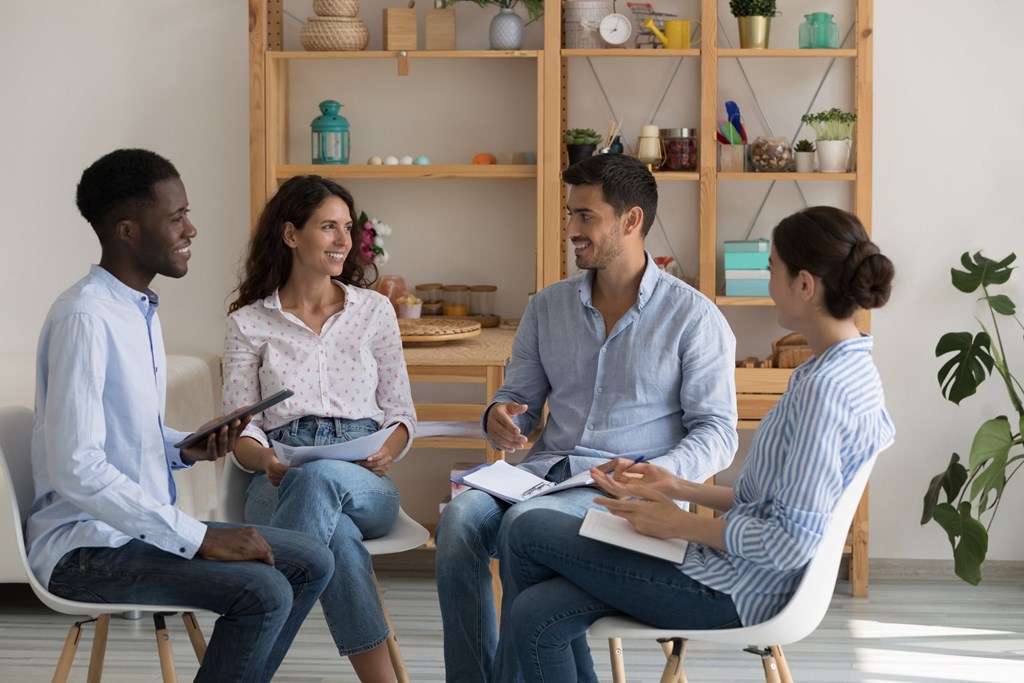 Introduction
New Season Treatment Center, a leading healthcare organization committed to providing compassionate and non-judgmental care to those affected by addiction, is proud to announce the launch of its groundbreaking internship program. This program, spearheaded by Vanessa Gomez, the director of training and development, marks a significant milestone for New Season as it takes a bold step toward becoming a learning organization.
Emerging as a Learning Organization
At New Season, community wellness is at the core of our mission. As a healthcare organization, we understand the importance of delivering patient care that adheres to the highest standards while fostering compassion and empathy. We aim to go beyond that, however, and have embarked on a journey to become a learning organization. This transformation is driven by a desire to change how addiction is perceived and treated, and to share their wealth of best practices and experiences with other providers.
Vanessa Gomez, our director of training and development, expresses her passion for this transformative approach, saying, "As a learning organization, we are committed to strengthening community wellness by making a lasting impact on how addiction is understood and treated. Our goal is to be a beacon of knowledge and compassion in the field of addiction recovery."
Empowering the Next Generation
Central to New Season's initiative is the creation of an internship program designed to empower students interested in mental health to pursue a career in opioid addiction treatment. By exposing the next generation of clinicians to Medication-Assisted Treatment (MAT) approaches, the program aims to instill valuable skills, techniques and resources that are crucial in effectively engaging patients in treatment.
Vanessa Gomez explains the significance of this internship, stating, "Our internship program is a crucial step in shaping the future of addiction recovery professionals. By providing hands-on experience and mentorship, we hope to inspire a new wave of clinicians who are passionate about making a difference in the lives of those battling addiction."
Comprehensive Learning Experience
The internship opportunity offers a comprehensive learning experience for students. Under the guidance of experienced clinicians, interns will actively participate in various aspects of the treatment process. This includes meeting with patients, engaging in group counseling sessions and becoming integral members of the treatment team.
"We want our interns to gain a holistic understanding of addiction treatment," says Vanessa Gomez. "By involving them in patient care and exposing them to evidence-based approaches, we hope to nurture their expertise and passion for helping individuals on their path to recovery."
Building a Library of Knowledge
As an accredited continuing education provider, New Season Treatment Center is actively building a library of seminars for clinicians and anyone seeking valuable information about addiction treatment. Drawing from over 30 years of experience in the opioid treatment field, combined with the latest evidence-based practices, these seminars aim to equip professionals with the knowledge and tools necessary to make a positive impact in the lives of their patients.
"We believe in lifelong learning," Vanessa Gomez emphasizes. "By sharing our expertise and experiences, we can contribute to the growth of addiction treatment professionals across the nation, ultimately benefiting those in need of compassionate care."
Conclusion
New Season Treatment Center's new internship program is a testament to our commitment to building the future of addiction recovery professionals. By embracing a learning organization model and sharing our knowledge, we are leading the way in transforming how addiction is perceived and treated. As we continue to empower the next generation of clinicians, New Season is making a profound and lasting impact on community wellness and paving the way for a brighter future in opioid addiction treatment.
For candidates interested in applying for the internship program or for more information about the training opportunity, please visit our website or contact us at internship@cmglp.com.