August 2, 2022
Communities
New Recovery Center Opens in Tampa, Backed by Nationally-Trusted Medical Organization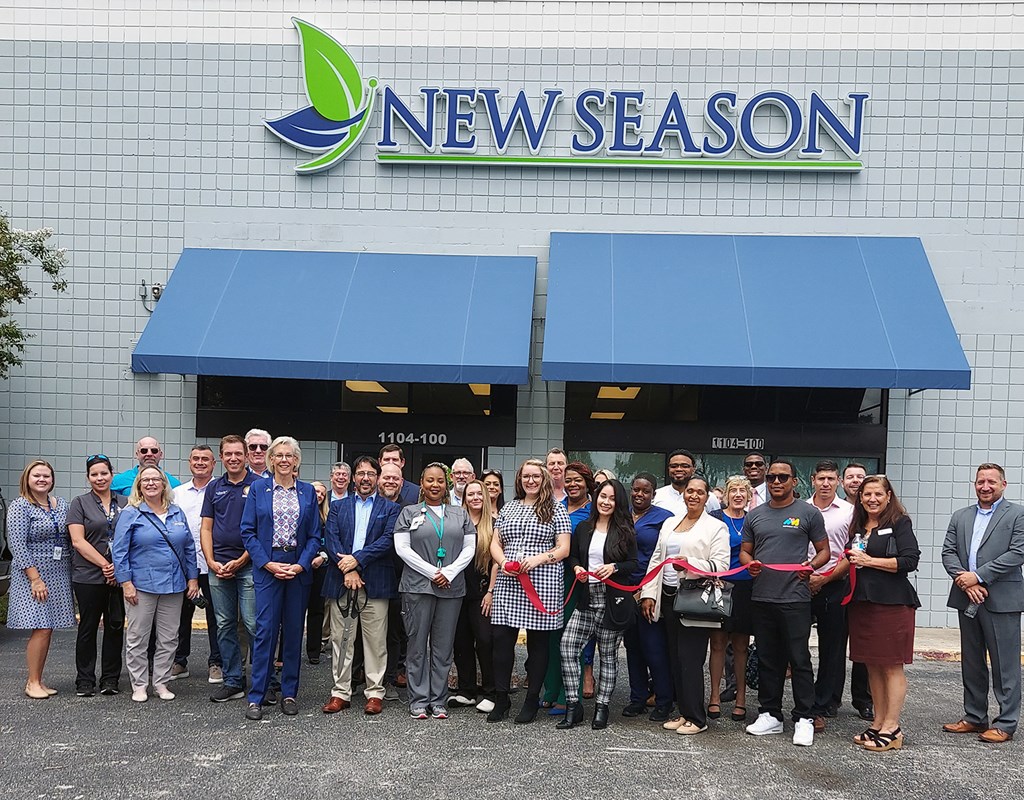 TAMPA, Fla. (August 2, 2022) — New Season Treatment Center celebrates the opening of its fifth Tampa area recovery center for patients overcoming opioid use disorder.
New Season Treatment Center of North Tampa, conveniently located at 1104 E. Fowler Avenue, Suite 100, Tampa, FL 33612, opens its doors today to serve the residents of Thonotosassa, Lutz, Pebble Creek, Del Rio, and Citrus Park.
New Season is an outpatient opioid treatment center specializing in comprehensive treatment plans at one low fee. The services include:
– Medication-Assisted Treatment (MAT) such as methadone, buprenorphine or Suboxone to address withdrawal symptoms and cravings,
– Counseling: individual one-on-one, group and family,
– Medically supervised withdrawal,
– Medical exams to ensure safety,
– Convenient outpatient services,
– Referrals,
– Confidentiality, and
– Take-home benefits after meeting key criteria.
New Season's team of addiction treatment specialists are doctor-led and deliver the highest quality care to each patient.
Initially, New Season offers a low cost, self-pay daily rate. They will soon accept most insurance types including Medicare and Medicaid.
New patients are being accepted by calling 1-877-284-7074. More information is available at https://www.newseason.com/treatment-center-locations/florida/north-tampa-treatment-center/.
###
Members of the press are invited to contact New Season's media representative Kristen McCullough of KAMCOM Media at Kristen@KAMCOMmedia.com.