June 7, 2022
Communities
New Season Surveys Prove Medication-Assisted Treatment Works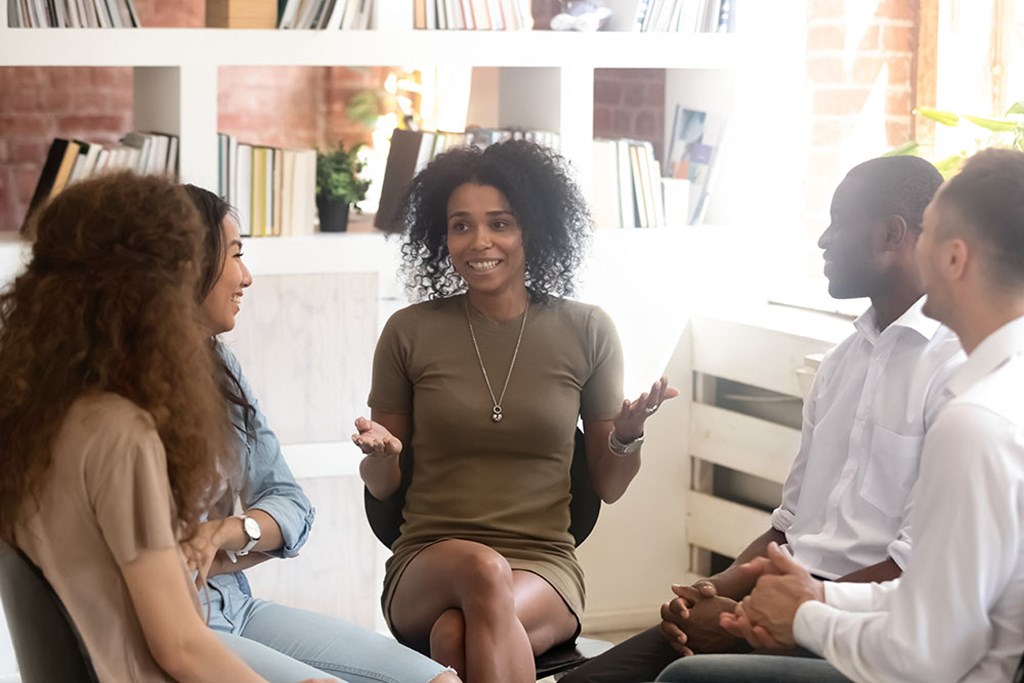 What is one of the first questions a person asks you after just meeting: "What do you do for a living?" It's one of those inquiries that partly defines who we are and sometimes dictates how people view us. A job gives us means to put food on the table and a roof over our heads. For a lot of us, a career gives us purpose and a sense of satisfaction.
According to our 2019-2021 New Season surveys, only 59% of our patient population was employed at intake. This is just not acceptable. It isn't beneficial for themselves or society in general. Fortunately, those surveys reported a 12% increase in employment three months after intake. Even better, 83% of our patients reported employment after three years of treatment, proving that what we do is highly effective. Medication-Assisted Treatment (MAT) does work and helps these individuals get back to a sense of normalcy.
83% of our patients reported employment after three years of treatment, proving that what we do is highly effective.
In helping with this effort, our Community Relations team and treatment centers have been diligently working to increase the employment rate of our patients by inviting staffing agencies to speak to these individuals and connect them to meaningful jobs in the area. Our pilot centers in Ohio and Kentucky have reported a great turnout with Crown Staffing and we have a long-standing relationship with Spotlight Staffing in Georgia. Our goal is to bring this opportunity to more of our centers throughout the country and reintroduce our patients back into the workforce.
If you are interested in this program or know a staffing agency willing to participate, please reach out to our Community Relations department to set up a Memorandum of Understanding (MOU). (All organizations that speak to our patients on site are required to have an executed MOU prior to their visit.)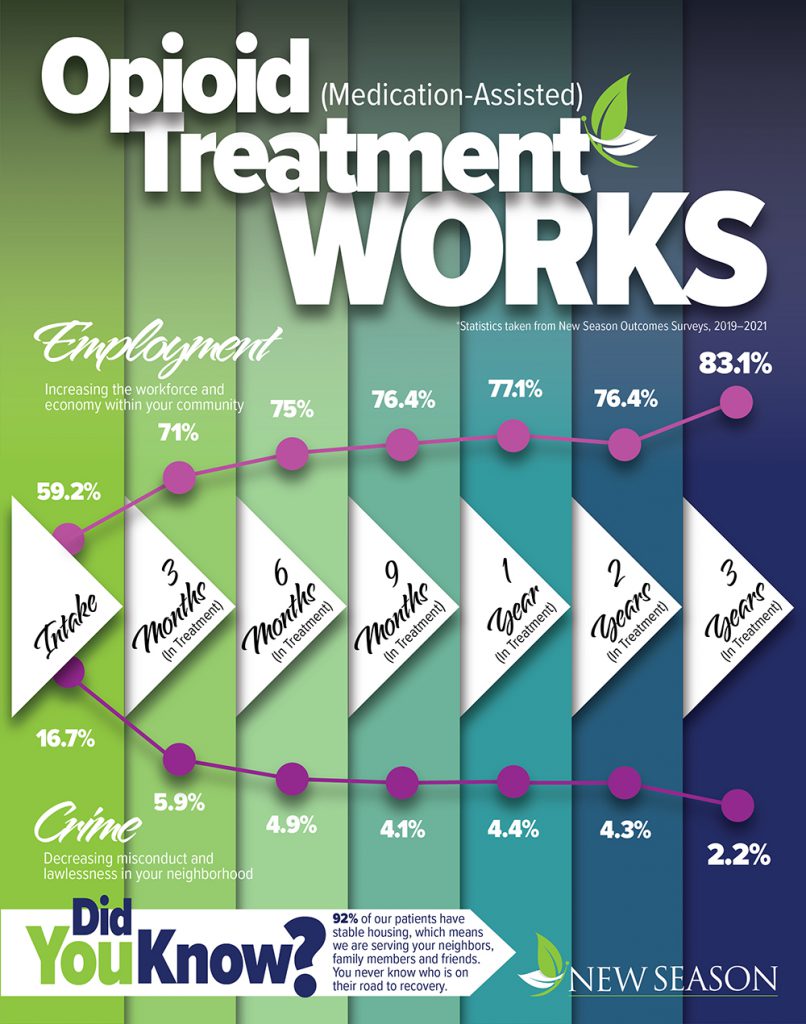 Another telling statistic we have come across is the fact that when our patients undergo treatment for opioid addiction, they are less likely to commit a crime. When patients begin their recovery journey with New Season, almost 17% of them have been charged with a crime or incarcerated within the previous three months before intake. After three months of treatment, that number reduced to just 6% and 2% after three years.
Decreasing crime rates and cultivating job opportunities are just two of the many improvements we see in our patients and local communities in their time with us. We also notice the reconnecting of families and the growth of self-worth. We look forward to witnessing many other great achievements for our company and our patients in 2022.