April 29, 2019
Communities
,
Opioid Epidemic
New Season Team Supports Nationwide Day for Proper Medication Disposal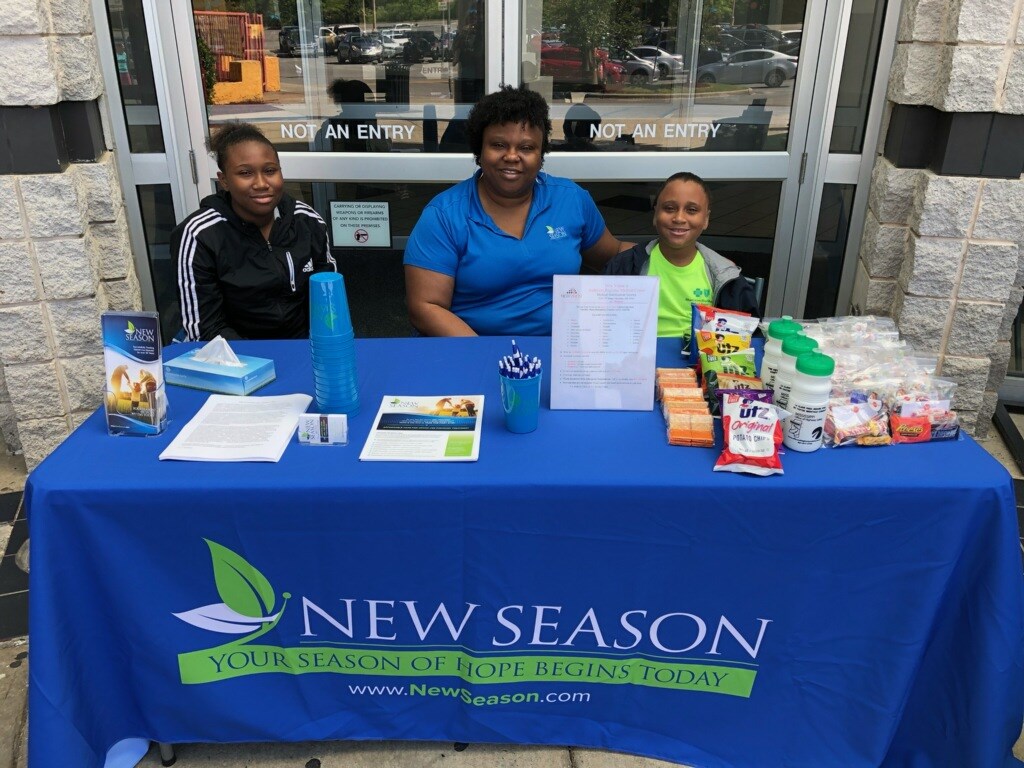 New Season employee Lakrystal Love participated in the National Prescription Drug Take Back Day April 27 in Meridian, Mississippi. Love is the program director at the Meridian Treatment Center, marking the third year that this team has participated in the take-back event.
The national event occurs twice per year, in April and October, and serves as a designated day to dispose of unwanted, unused or expired prescription medications in an effort to stop the illegal transfer of drugs.
In a local Meridian news story, Rita Jack, a patrol lieutenant for the Meridian police department, was quoted saying, "It is no longer acceptable to dispose of your drugs in a trash can or on the side of a road. A drug seeker or anyone that is not legally supposed to be in possession of your drugs is not supposed to have them."
A person turning in prescription medication at the event shared her thoughts in the same news article.
"Open your cabinets, look and see what you have. If it's just old, over-the-counter stuff, bring it in and get rid of it. Get it out of your house. Get it out of the way of your children and people that might be coming in and getting into it," Trisha Harbour said.
Jack took this opportunity to educate the community about this important initiative.
"How can we protect our medications? What's the best way? We had that information right here," Jack said.
New Season was also part of the educational and informational campaign. Love offered insight on opioid use disorder and the available treatment options.
Some additional information that may be of interest is cited below.
PROPER DISPOSAL OF MEDICATION
The acceptable discarding of unused drugs saves lives and protects the environment; learn how to properly dispose medication at https://www.dea.gov/sites/default/files/2018-10/Proper%20Disposal%20Flier%20%28October%202018%29.pdf.
YEAR-AROUND DRUG COLLECTION LOCATIONS
Those who need to properly dispose of prescription medication can do so at anytime at an authorized collection site.
TAKE-BACK COMMERCIAL
The Drug Enforcement Administration produced a public service announcement, viewable at https://www.youtube.com/watch?time_continue=3&v=a_22kzuCOT4.
FOR HELP
If you may be misusing prescription medication or using heroin, contact New Season for information, counseling, well care and support: https://www.newseason.com.