February 4, 2019
Opioid Epidemic
Patients Overcoming Opioid Use Disorder Share Their Stories of Recovery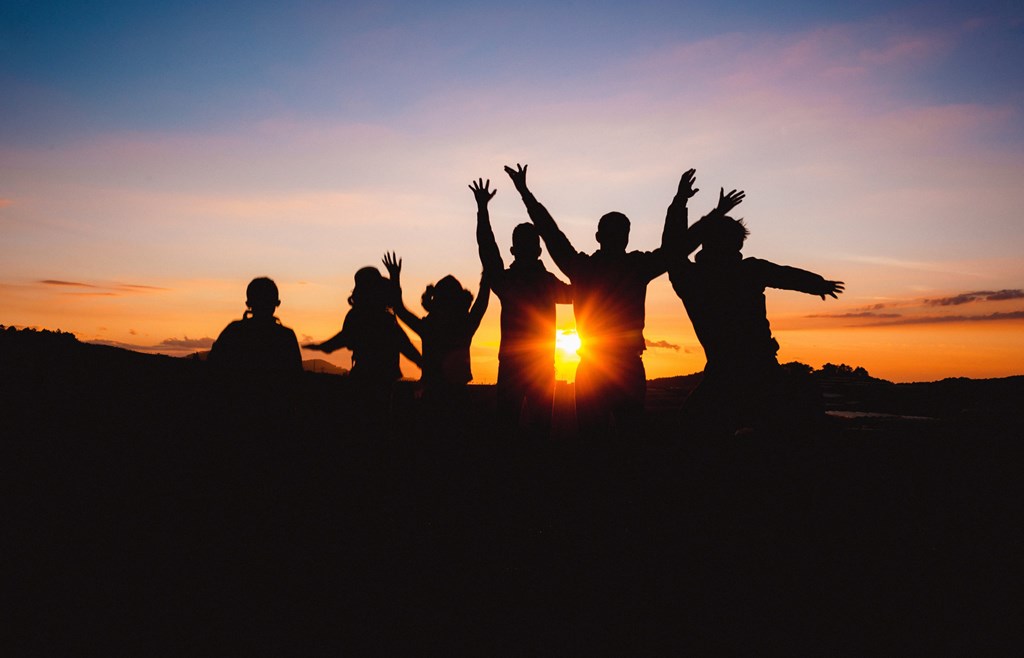 Different types of treatment programs work for different types of people. You are unique and so is your recovery. New Season may be the miracle for which you've been waiting and needing.
New Season offers professional counseling services in conjunction with medication-assisted treatment. Research shows that this dual-pronged approach to treating opioid use disorder is the most effective method in overcoming addiction to prescription painkillers or heroin.
Let's hear from New Season patients who courageously share their thoughts and experiences.
Everyday People Fall Victim
A patient receiving treatment at the Dakota Treatment Center in Minnesota wrote in:
"I have two herniated discs in my back that led to painkillers. I tried stopping opiates countless times over nine years when I accepted that it was out of my control. New Season was there to help control the symptoms and withdrawal safely."
A couple being treated at the Jacksonville Metro Treatment Center in Florida also shared their experience:

"My husband and I started out as prescription painkiller abusers. We both have chronic neck and back pain and were prescribed anything we wanted until we lost our health insurance. Then we became heroin addicts.

Going into medication-assisted treatment has completely saved our lives. It takes away the misery of withdrawal. Methadone treatment has taken all the pain and agony of withdrawal away.

New Season has given us back our lives and self worth. I highly recommend it to anyone who's ready to end the terrible cycle of opioid abuse. "

A mother of three children being treated at the Daytona Treatment Center in Florida added this:
"I had the perfect family, perfect life… so was the story of my life had you asked the people around me. In secret I was battling an opiate addiction for over 10 years.

When I no longer had access to prescriptions, I turned to dope. It was cheaper and easier to get.

By then my days were consumed with getting my fix. Everything else became secondary. Not by choice, I had no choice; I was 100% addicted to the drug and the process. If I didn't have it, I couldn't function, or think about anything other than how to get it. Life was about keeping from getting sick. That's all I was living for.

This program has given me back what I didn't care I was missing — enjoying precious time with my babies."
If You're Skeptical, You're Not Alone
A patient at the St. Petersburg Metro Treatment Center in Florida shares his experience with receiving treatment at New Season:
"I honestly didn't think it was going to help at first. I thought it was going to just be another drug replacing my drug of choice.
Since being on methadone maintenance treatment, however, I have regained my life. I have found a way to reintegrate myself back into my family, which I never thought possible. I am not worried about where I'm gonna get my next fix.
I know that I am gonna wake up each day, go to my clinic and dose, and then go back to my life. Its amazing."
Get Your Job Back
A patient from the Bountiful Treatment Center in Utah said this about regaining his life:
"Thank you for saving me from myself. After three years in treatment, I'm reunited with my family and I have a promising career ahead."
Get Your Family Back
Another patient from the St. Petersburg Metro Treatment Center in Florida describes the reunification with his family:
"I am actually accepted in my family now. I was estranged from them for a very long time.
Since being on methadone maintenance treatment, they have accepted me as a sober, loving and fully functioning member of society. They don't just see me as a strung-out junkie anymore, which is the most amazing feeling!"

A New Season patient from the Daytona Treatment Center in Florida shared a similar sentiment, stating:
"I have been sober now for almost two years. My relationship with my family is greatly improving, and my self confidence and self worth have tremendously increased. It works if you want it."
You Have to Want It
A patient from the Montgomery Metro Treatment Center in Alabama gives advice having undergone decades of experience with New Season:

"I got my life back! I have struggled with addiction since 1989. When [New Season] showed up in 1992, it was a miracle for all of us in Montgomery, AL, who wanted help.

This program and treatment have been a miracle for me. I have a relationship with my kids, family, and a great marriage. I am such a better person because of it.

Thank you New Season and all your staff for all y'all do."
Others Will Help You Through It
A patient from the New Hanover Metro Treatment Center in North Carolina said:
"Where it often seems you are just a number in the cash cow of many recovery programs, my counselor at New Season gives a part of herself to truly help me. She brings humanity to the battle of addiction."
A patient from the Quad County Treatment Center in Ocala, FL, agrees:
"The best thing this clinic has provided me is my counselor. She started a women's meeting for long-term sobriety.
My counselor challenges us to look deeper into why we have used. She helps us think about issues that could lead to a relapse.
She is such a blessing, and I, along with the other women in the group, greatly appreciate her."
A patient from the Concord Metro Treatment Center in New Hampshire also credits her counselor as part of her success, stating:
"With taking my buprenorphine each day, meeting with my counselor and attending clinic groups, I have been able to see clearly and think clearly.
I have attained sobriety and acquired a full-time job, a home, and I am in the process of getting my daughter back from my parents.
I would have never been able to do this without the support of New Season."
The Treatment Can Save Your Life
Many patients credit New Season with saving their life, and this patient from Alabama precisely stated:
"I just started treatment and feel more free than I have in years. You saved my life."

A patient receiving treatment at the Mid Florida Treatment Center in Central Florida candidly shares his story of recovery:

"If I didn't show up to this clinic, I would be in jail or dead. They got me off painkillers and heroin. I got my life back on track.

I had a friend who was losing his family, his job, everything. I talked him into coming to the clinic. He also turned his life around. His family is back together. He has a stable job. This place is great help to the people I know."
In Closing…
Once you get your life back in order, help others do the same.
If New Season sounds like a solution for you, contact us anytime, any day. We're always standing by to help: 1-877-284-7074 or newseason@cmglp.com