August 10, 2023
Communities
New Season Treatment Center Opens Second Opioid Addiction Recovery Clinic in Ocala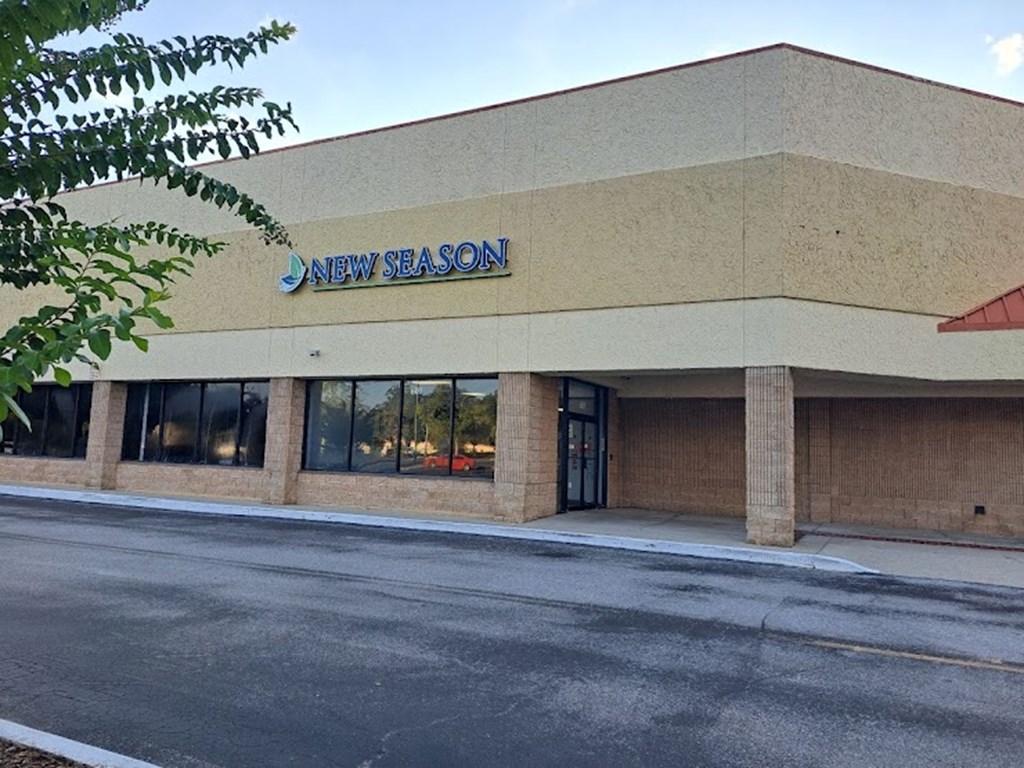 Ocala, Fla. (August 10, 2023) – New Season Treatment Center, a nationally recognized provider of addiction recovery healthcare, is proud to announce the opening of its newest clinic in Ocala, Fla. The center is set to open its doors on Aug. 14, with a ribbon-cutting ceremony scheduled for Sept. 19. The center's expansion marks its second location in Ocala, reinforcing its commitment to providing comprehensive addiction recovery services to individuals facing Opioid Use Disorder.
The ribbon-cutting ceremony, which will take place at 11:30 a.m. to 1:30 p.m. on October 26, promises to be a significant event for the Ocala community. The ceremony will bring together esteemed city officials, dedicated first responders, compassionate healthcare workers, and the community at large. New Season Treatment Center extends a warm invitation to all interested parties to join the celebration. To ensure a spot at this momentous occasion, attendees are encouraged to R.S.V.P. here.
Amanda Hudak, Vice President of Operations in Florida, expressed her enthusiasm about the center's expansion, stating, "We are thrilled to expand our services in the Ocala community. Our evidence-based approach to addiction recovery has transformed countless lives, and we are dedicated to making a positive impact on the lives of individuals and families affected by Opioid Use Disorder.
"With the opening of our second location in Ocala, we are reinforcing our commitment to expanding access to quality care," she continued.
Christina Lovvorn, the organization's Regional Director of South Florida, also shared her perspective on the expansion, saying, "Our clinic in Ocala will provide a safe and supportive environment for individuals seeking recovery from opioid addiction. Our holistic approach, combined with personalized treatment plans, empowers patients to reclaim their lives and find hope in the midst of challenges.
"We look forward to further partnering with the Ocala community and being a beacon of healing and transformation," Lovvorn added.
The opioid epidemic has significantly impacted communities across the nation, and Central Florida is no exception. New Season Treatment Center's presence in Ocala addresses the urgent need for comprehensive addiction recovery services in the region. With a track record of success and a team of compassionate professionals, the center is poised to make a meaningful difference in the lives of those affected by Opioid Use Disorder.
For more information about New Season Treatment Center, please visit www.newseason.com.
About New Season Treatment Center
New Season Treatment Center is a leading provider of outpatient treatment and recovery services for individuals struggling with opioid addiction. With a mission to improve the lives of those affected by Opioid Use Disorder, New Season Treatment Center combines medication-assisted treatment with counseling and support services to create personalized recovery plans for each patient. The organization is committed to making treatment accessible and effective, promoting lasting recovery and overall well-being.
Media Contact
Kristen McCullough
KAMCOM Media
Kristen@KAMCOMMedia.com
www.KAMCOMMedia.com