Medical Director Employment
Work with New Season at one of our opiate treatment centers.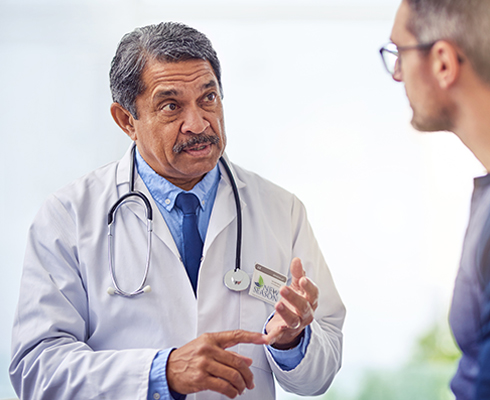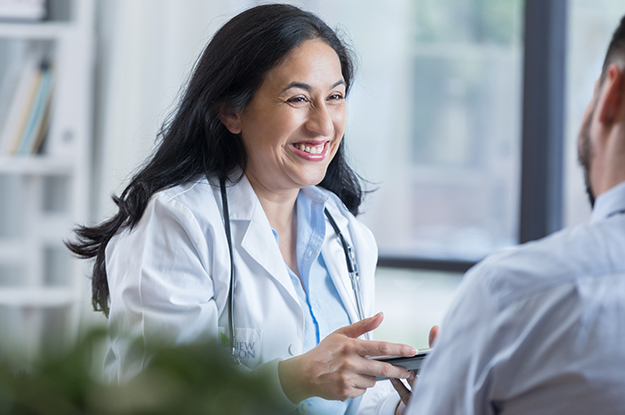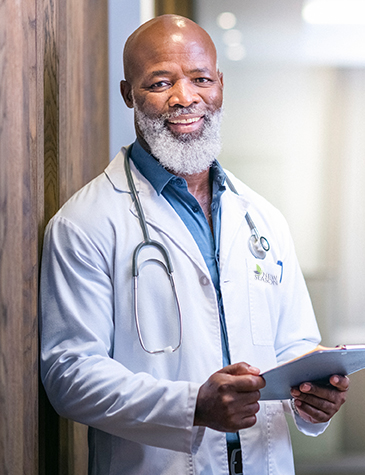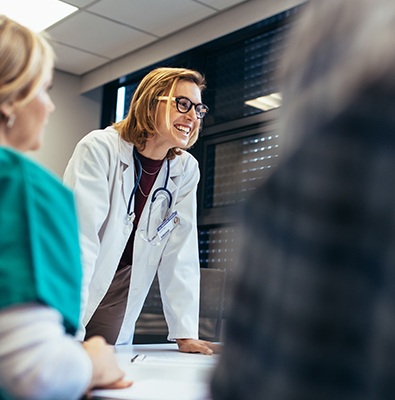 Now hiring medical directors.
New Season is in need of board certified or board eligible physicians for Medical Director positions nationwide. Must have a current and active state license and an active DEA license schedule II, III C with the ability to prescribe burprenorphine.
Competitive hourly pay rates
Part-time positions with flexible hours
New physician orientation & review of Medication-Assisted Treatment
We cover medical malpractice related to New Season responsibilities
Responsibilities include:
Performing intake history and physical examinations, annual assessments and review of all laboratory results for all patients
Ongoing individualized patient treatment evaluations with clinic teams and patient medication change orders as needed
Referral of patients to appropriate healthcare providers for medical/mental health conditions other than opioid dependence

Testimonials

This is a great company. It's challenging work but it's very rewarding. When you get to see a client "get it," when the light goes on for them, that's magic.
Karen, Counselor
I believe in this type of treatment and staff does as well. We work as a team and you can't find that often enough. Staff believes in the highest level of patient care and we work together to provide just that.
Janet, Counselor
The staff treats each other like family.
Cameroun, Counselor
This is the perfect place if you love helping people and being a part of a team! There are many opportunities to become whatever it is that your heart desire. Definitely a place to retire from.
Julie, Cashier
To those that are considering joining a great corporation with a big heart, look no further, New Season will welcome you with open arms.  You won't regret the decision that you will make to be apart of such a magnificent corporation.
Adrian, Program Director
New Season is an organization where the commitment you put in is felt immediately. By individual and team contributions, we are improving the lives of our patients and our team members. Being surrounded by dedicated individuals is inspiring. Being a part of this company gives you the influence to make significant contribution in the positive growth of people and in furthering our mission.
Karen, Support Center Manager
This has been the best career change I have made in the past 10 years. Anything you need there is someone there to give you support, you are never alone and everything they have put in place is to help and guide you in a successful direction. The company believes in you and they let you do the best job that you can do. I truly like my job and am thankful to have it.
Angela, Program Manager
New Season is the most positive place I have worked so far. My supervisor is extremely helpful and always makes himself available when needed. I have only been with New Season for a month, but I feel more at home here than jobs I had been with for years. You feel really appreciated when you walk in the door, not only from co workers but from the patients, and it continues until you clock out for the day.
Amanda, Counselor
I really love my job because I am a recovering addict (21 yrs clean) and it makes me feel good to know that I am making a difference in someone's life. I feel this is my calling and it's so rewarding to know if you have a positive attitude everything else falls into place.
Deborah, Counselor
I stay at New Season because I am a vital part of the organization, everyone is. We all have distinct roles to play but each role is important. I also stay because I am called upon to use my skills efficiently, to be a unique problem-solver and to continue to develop my own techniques.
Heather, Counselor